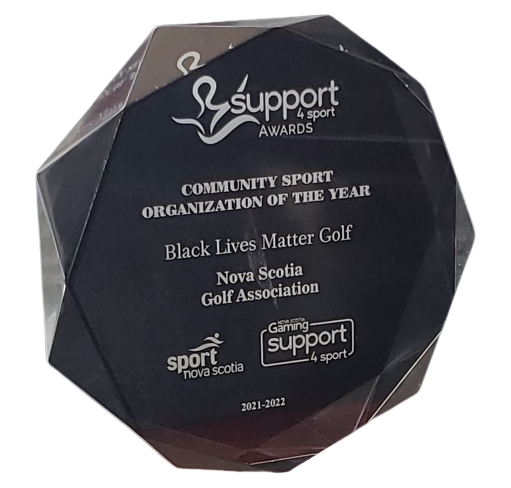 Community Sport Organization of the Year 2021/22
Finalist
Black Lives Matter Golf was born from the devotion of four men from the Grandview Golf and Country Club, and their passion for the game.
During the pandemic, the brutal killings in the U.S. of Ahmaud Arbery, Breonna Taylor,George Floyd, and many others reignited the Black Lives Matter (BLM) movement globally.Channing Colley, Duan Ash, Darren Tolliver and Doug Hill decided there was an opportunity to link BLM with the game. They wanted to do something to raise awareness about the movement and stand against systemic racism, oppression and other forms of discrimination in society and in golf.
Breaking down economic and social barriers to make the game more inclusive is a major goal for BLMG. On Aug. 22, 2020, Black members proudly held the inaugural Black Lives Matter Invitational Golf Tournament at Grandview in East Preston, one of Canada`s original Black communities.
The BLMG initiative started small but interest grew to an incredible level in 2021 despite the pandemic. The group garnered local and national media attention.
The organizing committee has grown from four to eight, as well BLMG will be adding a women`s golf component this year.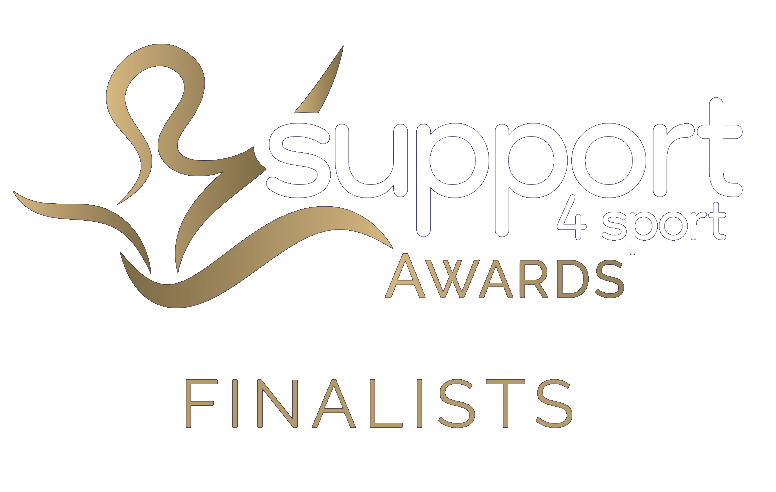 Judging Process
The Provoincial Sport Organization Awards winners are nominated by the indivdual Provincial Sport Organization who are Sport Nova Scotia members. This year we had over 170 nominations, 47 of which were sibmitted to win the Support 4 Sport Award for their category as well. The Support 4 Award winners are selected by following the Canadian Sport Award`s Judging process. Two different selections committees were appointed to judge the nominees through a very throughout process.
Committee A

is responsible for reviewing and scoring the nominee`s single most outstanding accomplishment for the eligible period of January 1, 2021 to March30, 2022. Following an in-depth meeting to review each nominee the scores are tabulated and the top five candidates in each czategorie advance to be part of Committee B`s judging.
Committee B

has no knowledge of Committee A`s score. the judges consider and score each nominee based on the accomplishments and achievements of the nominee. The judges all meet to review the candidates and their scores before a final score is tabulated.
Committee A`s score accounts for 60 % and Committee B`s score provides 40% of the final score for each nominee. The scores are cross-tabulated to determine the winner in each category.
Each committee is comprised of carefully selected leaders of our provincial sport organization members, representatives from the canadian Sport Atlantic, Nova Scotia media members, community sport stakeholders and a member of the Sport Nova Scotia Board.